Real Estate Returns for a Physician Investor
How Much Profits Can a Physician Make by Investing in Real Estate?
"Real estate investing, even on a very small scale, remains a tried and true means of building an individual's cash flow and wealth." – Robert Kiyosaki
---
This will probably be the most read article of this series on Real Estate Syndication investments. If you are new to the topic, I strongly recommend that you read about the Real Estate Syndication definition prior to this article. It will make a lot more sense when you get to this article with a good understanding of the Real Estate Syndication structure and the pros and cons of Real Estate Syndication. In this article you will learn about real estate returns for a physician investor.
---
Introduction to Real Estate Returns
Real Estate Returns for a Physician Investor | Cash on Cash Return
Real Estate Syndication investments have a sponsor who creates the project, and investors who invest in the project. Real estate sponsors are looking for investors to invest in the project. 

The primary goal of a real estate sponsor is to get the investors to invest in their project, and that the project makes profits. 

The primary goal of the investors is to gain above average return on their investment in a risk mitigated manner. 

Few investors that are new to investing in these projects, due to the lack of adequate insight and background knowledge, are at risk of falling prey to sponsors with bad intent. 

Our goal is to equip the amateur investor with the 

ability to analyze the real estate project

 and the 

sponsor of the project.

 
How to Understand Real Estate Profits?
Real Estate Returns for a Physician Investor | Invest for Cash Flow
There are so many ways in which real estate sponsors try to grab the attention of investors, luring them with higher returns and/or numbers. For a new investor, it can get very confusing when they hear 

"Return on Investment (ROI)"

, "

Cash on Cash Return (COC)

", "

Internal Rate of Return (IRR)

".  

I will not go into the details of explaining all the metrics mentioned above. I have read the definitions of these terms multiple times and tried to apply them to the syndication underwriting documents I review. Even today, I often get lost on how these terms get interpreted for a particular deal. Due to the complexity of how these metrics can be interpreted based on the specifics of every deal, I rather tend to stick to some basic principles of understanding. 

I try to keep it simple and ask myself 

"What Am I Making (WAM)" – If I invest $100 in a Real Estate Syndication investment, what am I making and "How Soon Am I Making It."
Wealth generation is not only a function of 'quantity of money' you are making on the deal, but it is also a function of 'time' – how soon are you making that money. 

Rather than giving you a theoretical explanation of how the numbers work, I think it will be helpful to go over the topic using example scenarios as mentioned below. 
---
Scenario 1 – Real Estate Returns for a Physician Investor

Now let's walk through a traditional pay out model of a Real Estate Syndication investment – I invest $100 in a deal, I start getting paid $12 every year starting from the day of investment, and in year five, the property is sold at an appreciated price, and I will be paid $125 for my shares in the property when the property is sold. 

Overall on my $100 initial investment, my initial capital was returned to me in year five, and in addition to that I made a total $85 profit in five years i.e [($12 per year x 5years) + $25 profit at the end of the sale]. 

My take home points on this deal are: 

I made 85/5 = $17 per year.
Although I made $17 profit per year, I did not have access to my initial investment until the end of the deal at year five.
I would consider this as a solid return on investment, however, I wish I received my initial investment capital returned to me sooner, so I could have used this to invest into another deal.
---
Scenario 2 – Real Estate Profits for a Physician Investor

Let's now assume you are investing into a slightly more risky 

Real Estate Syndication

 investment that involved a significant value add component to it. I invested $100 into it. Since there is a lot of construction involved, the property does not make any profits in year one.  

I am estimated to make $12/year on year two and year three. Property will be refinanced in year three, so the bank with cut us a big check (as this is a value add property). 

I will receive a check for $100 on year three at refinancing, but I still get to keep my equity in the property. I continue to make $3/year from year four until year ten, and the property will be sold at year ten. I will receive another $110 at year ten from the sales proceeds. 

Overall, on my initial investment of $100, my initial capital was returned to me in year three, and in addition to that I made a total $155 profit in ten years i.e [($12/year x 2 years) + ($3/year x 7 years) + 110]. 

My take home points on this deal are: 

I made 155/10 = $15.5 per year. 

Although I made a few dollars less per year ($15.5 vs $17) compared to my prior deal, my initial investment capital was returned to me in year three. This is 2 years sooner than the prior deal. 

I would consider this deal a much better deal compared to the prior deal because my initial investment capital will be returned to me much sooner that the prior deal, so I can reinvest my capital into another deal and compound my profits. 

Also, since my initial capital is returned to me sooner, my capital is exposed to project related risks for a much lesser time. However, you must have an appetite for risk tolerance when you decide to invest in these value add syndication deals. 
---
Two Important Topics that Most Amateur Investors Don't Often Realize
Effect of compounding to grow your wealth: I would want my initial investment capital returned to me sooner than later, so I can put that money back to work and generate more money.
Amount of time your money is exposed to the risk of investment: Any investment has an inherent risk to it. I would want my money pulled out of an investment as soon as possible to minimize the amount of exposure to risk.
Standard Profits in Today's Real Estate Syndication Market
Based on what I see in today's market and deals, most of the syndications are offering a $15/year profits on every $100 you invest.
Of course, there is a wide range to it based on the time frame of Return on Investment (ROI), the percentage of equity held, and the overall structure of the deal.
Trick is to understand when your initial capital returned to you for obvious reasons mentioned above.
My objective in this section was to simplify the returns and numbers, so an amateur can understand them. If you were hoping to learn the definitions of ROI, COC, IRR – I am sorry to disappoint you. There are many legitimate financial sites like Investopedia and etc, where you will find detailed explanations and videos. Please help yourself by visiting those sites.
Have you invested in a Real Estate Syndication deal so far? How much real estate profits have you earned by investing in a syndication investment?
The key to making above average profits in a Real Estate Syndication investment is to work with the right real estate sponsor. In this article, I go over 20 questions that you have to ask your real estate sponsor in order to perform your due diligence. 
You will find the rest of the topics regarding Real Estate Syndications for a physician investor here.
Here at PhysicianEstate, we welcome all physician entrepreneurs to learn about commercial real estate investments, rental property investments, and wealth generation. We encourage all physicians to eventually become real estate physician investors. We know a great deal about Who – What – Why – How. 
Stay in touch with us by signing up for our newsletter. The newsletter will keep you up to speed on the current real estate investments we are looking at, provide physicians with investment opportunities, and much more.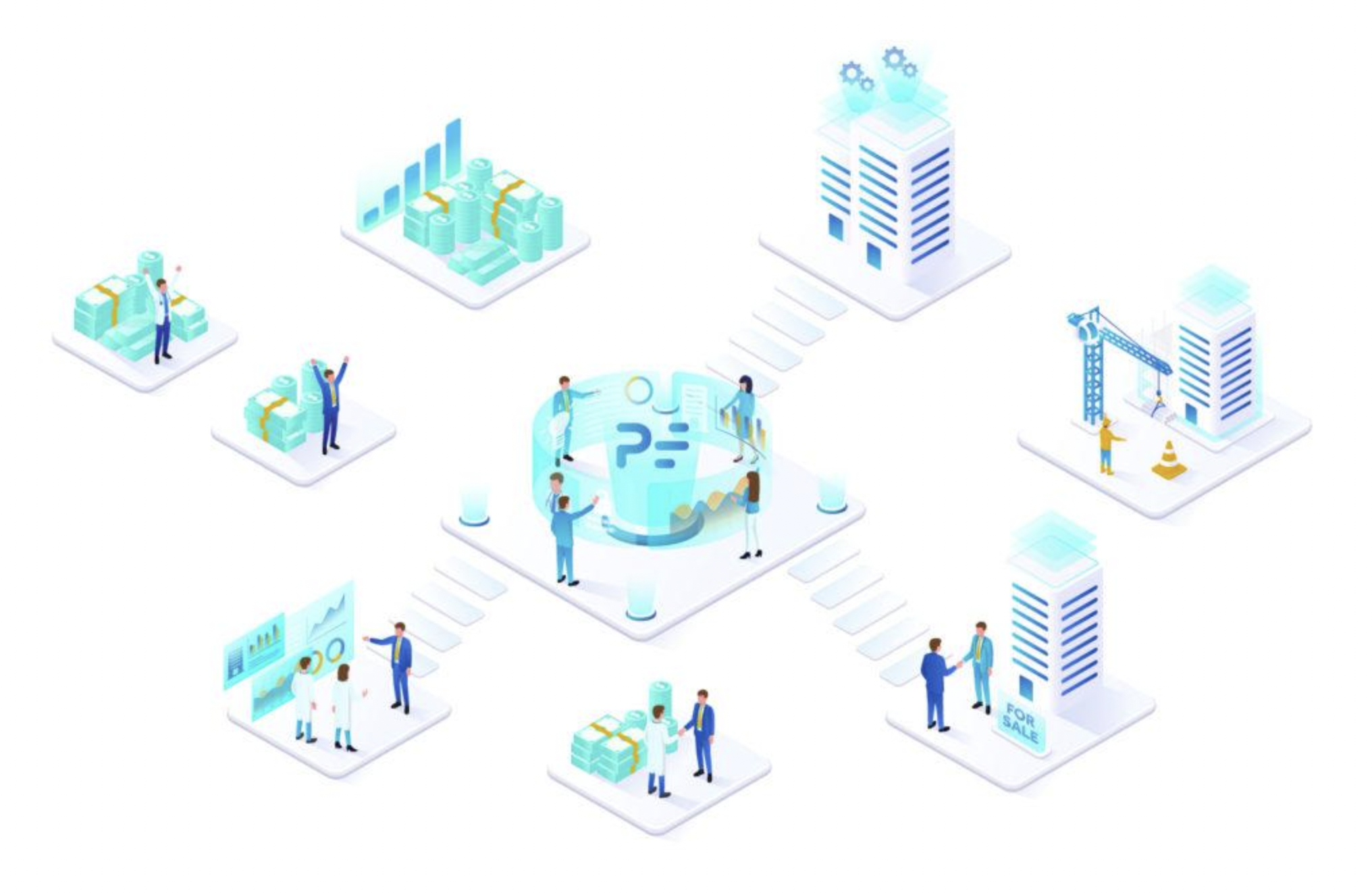 Legal Disclaimer: This is not investment advice. I am not a legal and/or investment advisor. This is my personal blog, and all information found here, including any ideas, opinions, views, predictions, forecasts, commentaries, suggestions, or stock picks, expressed or implied herein, are for informational, entertainment or educational purposes only and should not be construed as personal investment advice. These are my views, it is not a production of my employer, nor is it affiliated with any broker/dealer or registered investment advisor. While the information provided is believed to be accurate, it may include errors or inaccuracies. To the maximum extent permitted by law, PhysicianEstate disclaims any and all liability in the event any information, commentary, analysis, opinions, advice and/or recommendations prove to be inaccurate, incomplete or unreliable, or result in any investment or other losses. You should consult with an attorney or other professional to determine what may be best for your individual needs. Your use of the information on the website or materials linked from the Web is at your own risk.